***Within a 15 Miles radius
a) Le Puy du Fou 85 L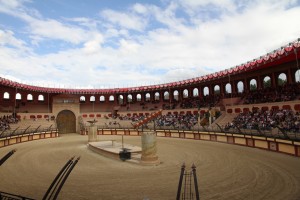 es EPESSES www.puydufou.com
Escape at the outstanding Puy du Fou theme park, a whirlwind of breathtaking shows and entertainment.
Experience legendary emotions and immerse yourself in the action of incredible shows in the heart of nature. La Cinéscénie on Friday and Saturday evenings from June to September for time travel and the biggest outdoor stage.
b) Mont des Alouettes 85 Herbaria
Visit of the windmills and the history of the Vendean millers.
c) The Great Labyrinth 85 Vendrennes
Stroll with stories and entertainment in a large open-air maze.
d) The GASTON CHAISSAC space 85 St Florence
Enter the giant blue sugar box inside the classroom and discover the intimate and colorful world of Gaston Chaissac.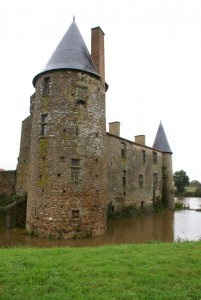 e) The castle of La Greve 85 St Cécile
Visit of the 12th century castle.
f) Essarts Castle 85 Essarts
Visit of the 12th century castle.
g) The Steam Train in Vendée 85 Mortagne/sevre
In the footsteps of the railway workers of yesteryear, the route from Mortagne to Les Herbiers.
h) Bluebeard's Castle 85 Tiffauges
Medieval castles with open-air theatrical show and evening night out every Wednesday in July and August.
i) The Forest of Grasla 85 Les Brouzils
In the heart of Vendée life in 1794, visit of the site in the open air and show.
j) The Logis de la Chabotterie 85 St Sulpice le Verdon
Discover the atmosphere of an 18th century dwelling.
k) The Historial of Vendée 85 Les Lucs sur Boulogne
Explore 7000 years of history in an extraordinary museum; a museum for all audiences to travel through time in a fun setting and an interactive trail and practical workshops.
l) The Marais Poitevin 85 Maillezais
Visit the marsh aboard boats or canoes like real adventurers.
m) The House of the River 85 St Georges de Montaigu
Discovery along the water in an old watermill.
n) The City of Birds 85 Les Landes Génusson
Discovery of birds on 3 magnificent ponds
o) 85 Faymoreau Mining Center
A journey to the center of the mine
*** Around 56 miles 
a) 17 La Rochelle:
– Ports and monuments

b) The Vendée coast
– Its ports and fine sandy beaches
– Les Sables d'Olonne, St Jean de Monts, Talmont
– The island